They say to never look back, but if you don't, how can you enjoy the memories of good things past?  Or how do you evaluate mistakes or find ways to improve.  I have been a strong advocate of thinking on the good stuff: I find people are happier when they do this.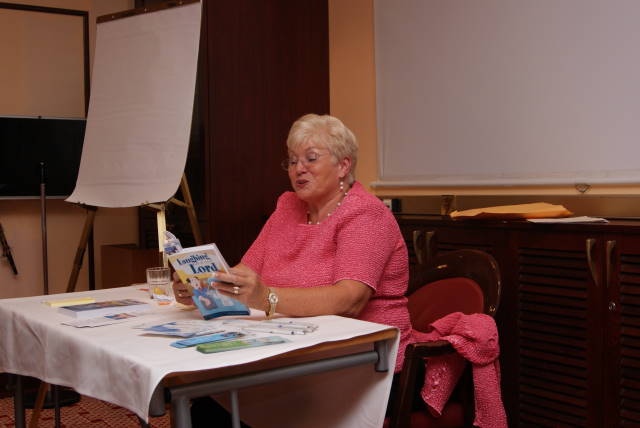 I have enjoyed meeting new friends at speaking engagements.  I've found many who need my prayers due to losing jobs or loved ones and need some humor to brighten their days.
Some of this years highlights for me are the following:
Celebrating my dad's hundredth birthday is high on the list.
Taking a cruise and having a book signing/reading while there was special.
Having my third humorous devotional book – Laughing with the Lord –  to hit the market.
Continuing writing my Holy Humor column for Anniston/Gadsden Family Christian Magazine (keeps me collecting anecdotes and sharing them).
I have signed on as a writer for the slick Event Magazine, which keeps me disciplined.
And having a new article published at www.SelfGrowth.com was a new feather in my cap.