The ladies at Hokes Bluff United Methodist Church certainly know how to do an event.  The purpose of this year's Spring Gala was to raise money for missions.  At least that was the stated purpose, but all there had great fun.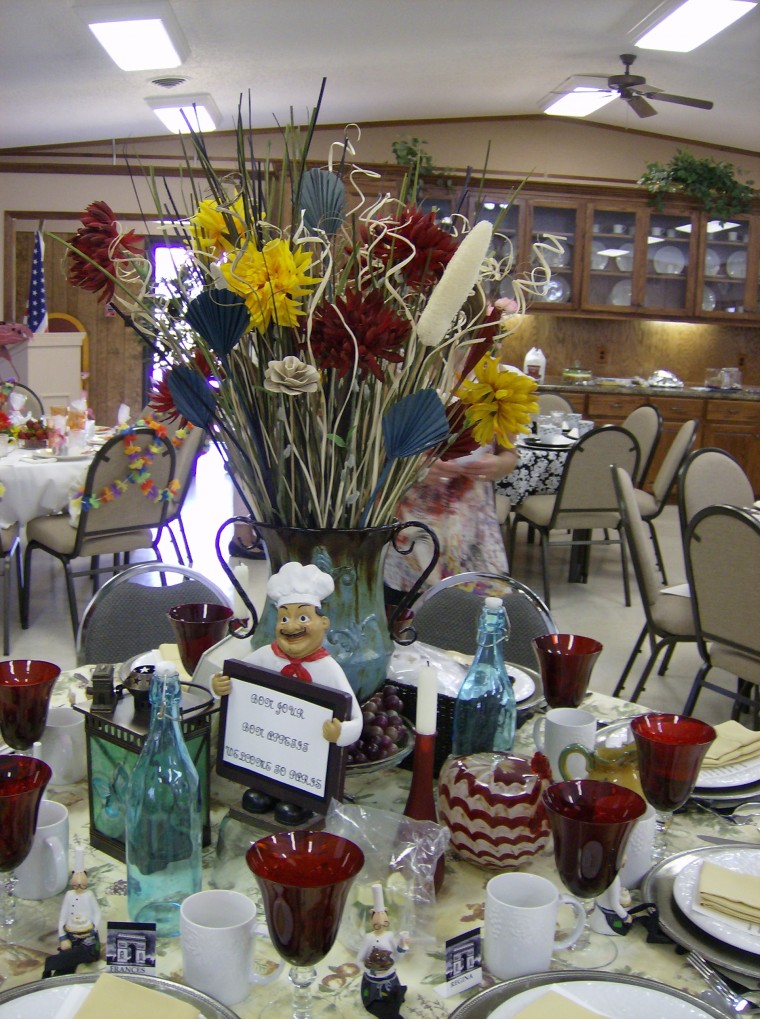 The salad lunch was superb with my favorite – chicken salad.  The room's decorations were fit for the cover of Southern Living as each hostess tried to outdo her friends in following her chosen theme and creating an elegant table scape.
A preview of summer fashions was provided by Belk, as ladies modeled the latest in sport and dress clothes. This was a great audience for my Holy Humor as they were ready to laugh. The ladies left with door prizes, full tummies, ideas for new wardrobes, and laughter and inspiration in their souls.